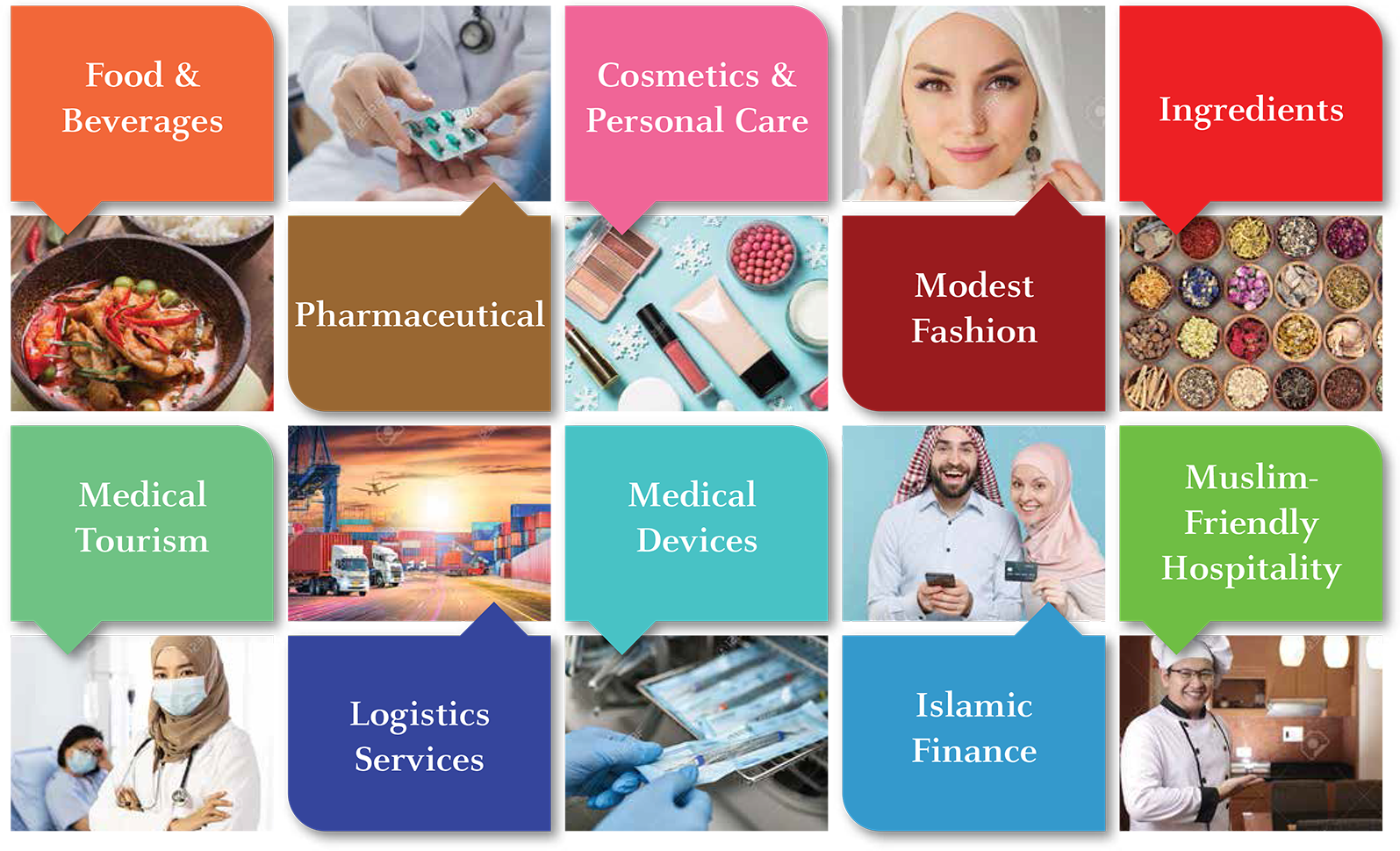 Halal sector consist of halal products or services contributing to the overall socio-economic development.
e-ReHal is an e-coaching tool to assess and build readiness of industry players for halal compliance with interactive guiding modules on halal certification processes and procedures.
For further information, please visit https://hkc.hdcglobal.com.
Who could join?
Companies yet to be halal certified
Produce products related to the halal industry (Food & beverages, cosmetics and personal care, pharmaceuticals etc)
Possess own premise
Have operated for at least 6 months
Benefits:
Provides better understanding on the halal certification processes.
Industry players able to assess their readiness towards halal certification.
2. HALAL SOURCING PARTNERSHIP PROGRAM (HSPP)
Halal Sourcing Partnership Program (HSPP) is a facilitation program with the aim to develop halal industry players to become more competitive by creating supply and demand partnership with larger companies through the 3 scopes of facilitation as below :
1.International Certification (HACCP/ISO22000)
2.Branding: Digital Branding
3.Product Development: Packaging
Who could join?
Malaysian registered companies
Valid Halal certification
A manufacturer company
Annual sales between RM300,000 to RM50 million
Actively in operation for the last 3 years
Benefits :
Potential SMEs able to uplift and enhance their capability for business expansion.
Explore available business opportunities with large/multinational companies.
For more information, please visit https://sites.google.com/view/hsppmainpage/home
This program serves as an effective platform for the transfer of information, knowledge and experiences on Halal ecosystem by means of seminar by industry experts; Multinational and large local companies.
The topics covered include Halal Best Practices, Productivity, Food Safety and many more, which is targeted at MSMEs which are yet to be halal certified and;
Who can join?
MSMEs that are yet not certified as Halal are encouraged to join us and must:
Micro, Small & Medium Enterprises in Malaysia
Sector – F&B Manufacturing / Food Service
Registered with SSM/Local Authority
At least 1 year in operation
Benefits:
Enhance MSMEs competency in Halal and regulatory compliance
Improved competitiveness in respective sectors/industry
Increase efficiency in Halal operation
This program aims to promote the Malaysian Skills Certificate / Sijil Kemahiran Malaysia (SKM) awarded by the Department of Skills Development of the Ministry of Human Resources to candidates who have been assessed according to the requirements outlined in the National Occupational Skills Standard (NOSS) through the Recognition of Prior Achievement / Pengiktirafan Pencapaian Terdahulu (PPT) method.
It is also a platform to promote the functions and roles of HDC as an Industry Lead Body (ILB) in talent development, identifying a pool of experienced and skilled individuals in the Halal industry and facilitating participants to obtain SKM.
Who can join?
Open to any individual among industry players and regulators who possess the relevant skills, knowledge, and experience in the Halal field gained from the workplace or learning experience through a formal or informal method.
Benefits:
Provide an opportunity to gain recognition with a nationally recognized certification without attending classes or training.
Further motivation to improve oneself towards career development.
Understand the importance of skilled workers in the Halal industry and the support provided by HDC to empower skills development.