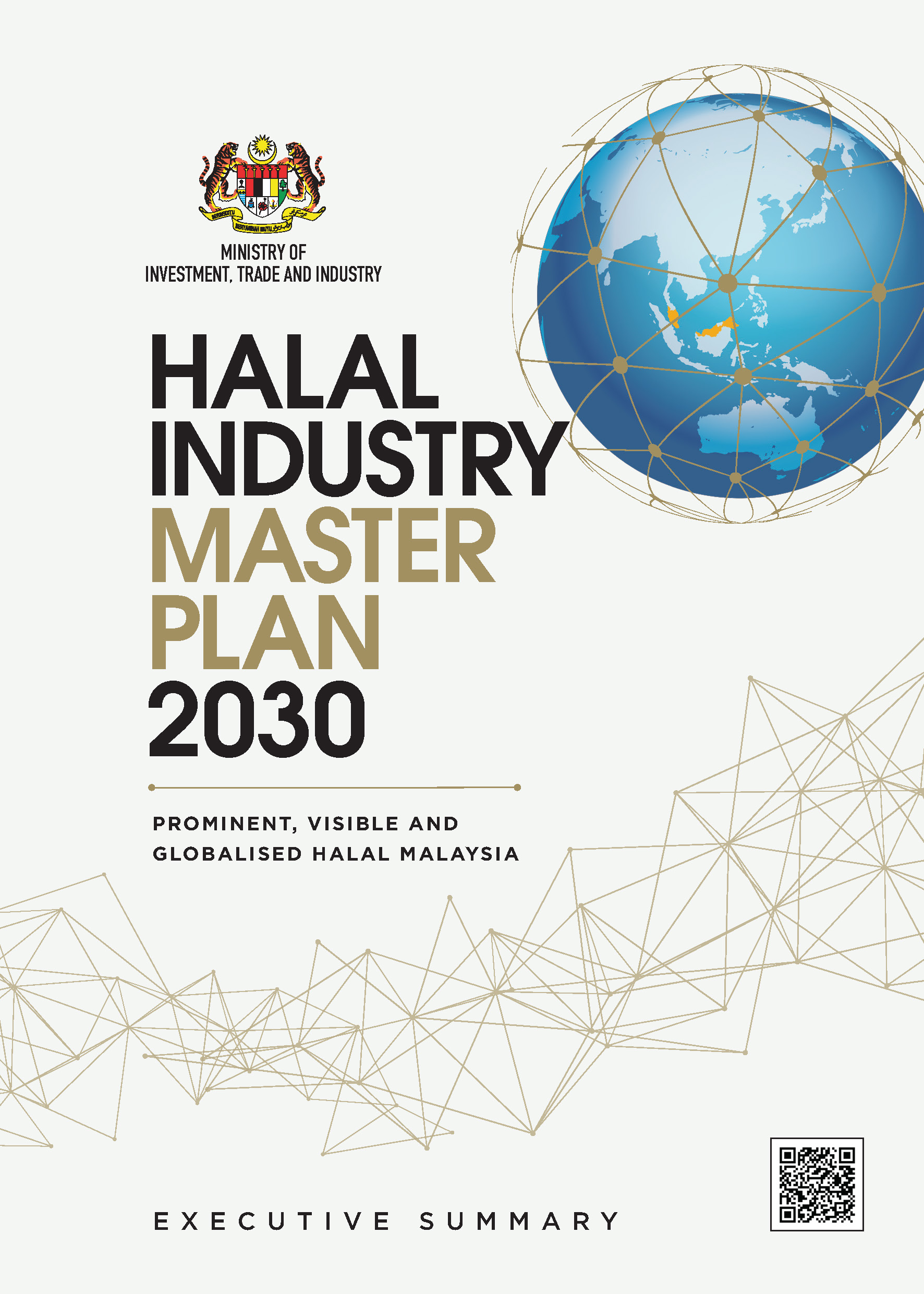 HALAL INDUSTRY MASTER PLAN 2030
The global Halal industry is expected to grow exponentially, supported by the growth of the Muslim population and a shift in demand globally from both Muslims and non-Muslims towards ethical consumption. Thus, the Halal Industry Master Plan 2030, aims to capitalize on this opportunity by leveraging Malaysia's Halal industry infrastructure towards becoming the global leader of the Halal industry. In view of the impact of the Covid-19 pandemic, the initial draft of HIMP 2030 was revisited to accommodate the recent development in the Halal industry as well as improvising the initiatives for a more targeted and effective outcome.
In order to capture this opportunity and ensure that the rakyat continues to prosper, several high-impact and bold measures have to be taken to sustain the long-term benefit of all. These measures are in line with nationwide initiatives by the Government of Malaysia to accelerate Malaysia's transition to a more knowledge-based economy and to increase the national standard of living. This Master Plan shares similar objectives as those set out in the seven Strategic Thrusts to the Malaysia MADANI pillars and thereby aims to support and enhance sustainable national economic growth.
The theme of 'Prominent, Visible and Globalised Halal Malaysia' depicts Malaysia's goal to achieve economic development through leading the global Halal industry. The development of the domestic Halal industry will be outlined in this master plan to create local champions that are capable of capturing the global Halal market and positioning themselves as significant players across the Halal industry supply chain.